(

The ViaDel Mission

)
Our mission is to improve teamwork and productivity, nurture creativity, and help guide vital harmony to groups.
(

The ViaDel Story

)
ViaDel Consulting Group is the culmination of two decades of experiences and insights that I gained during my time in the small business and nonprofit sectors. From human resources to executive leadership to board development, I've had the opportunity to work with scores of individuals and organizations to help them realize their potential. As a consultant, I believe in partnering with client organizations to share my expertise so that strategic planning can become an organic process that reveals goals and builds the relationships, policies, and procedures to realize those goals.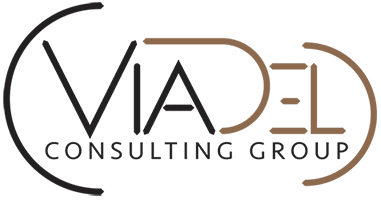 (

The ViaDel Name & Logo

)
The ViaDel name and logo are symbols of what we represent. "Via" is Latin for "the way"; "Del" refers to Delaware – our HQ and where I gained much of my experience and formed partnerships vital to our work. The curved lines on either side of the logo have come to be "parentheses" – in other words, ViaDel's engagement with you is parenthetical to the larger work of your organization – but it is an important engagement – and the job may seem overwhelming when you start (the bigger curve on the left), but will seem smaller and more manageable when we complete the work together (the smaller curve on the right). Finally, ViaDel phonetically mimics the word "Vital" – and we believe that a successful relationship with our clients is the vital thread that can reap benefits for your organization far beyond our initial engagement.